Ad agency puts downtown HQ building on the market
A lot of things have changed in downtown Birmingham since 2007.
That's when Jake McKenzie's Intermark Group moved into the redeveloped building at 101 25th St. N.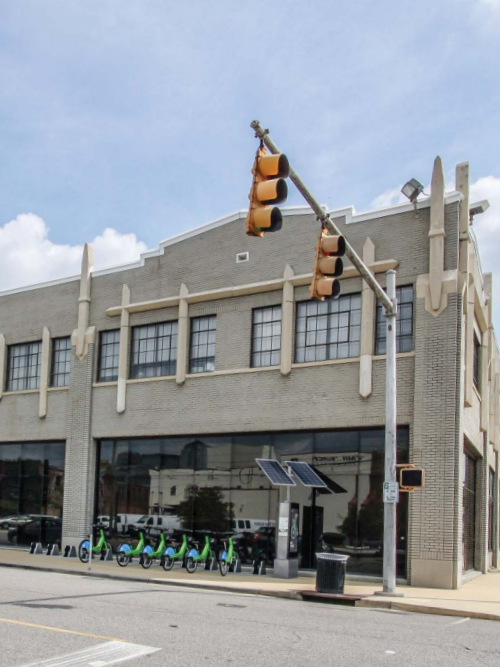 The building at 101 25th St. N. is listed for sale for $9.2 million.
McKenzie said at the time there was hardly anywhere in walking distance for employees of the advertising and public relations firm to eat and drink.
But fast forward to 2017, and the Intermark Building sits on a key corner of downtown, situated between the now established Second Avenue district with some of the most popular restaurants in the city and the First Avenue corridor that is continuing to draw activity. It has high visibility from the Red Mountain Expressway.
McKenzie, who is part of the ownership group that owns the building, said they've begun to get interest from parties that want to buy the property.
Because of that, Corporate Realty has recently listed the Intermark Building for $9.2 million. Meredith Ray Calhoun and Emily Byrd are the contacts for the listing.
Corporate Realty redeveloped the building, which was formerly a Ford Car Dealership and Rodgers Trading Co. building, in 2007.
The building consists of 38,000 square feet and includes 94 parking spaces in an adjacent surface lot.
McKenzie said the ideal situation is for an investor to buy the building, which he said would free up some capital that could be used to fuel growth at Intermal Group.
McKenzie said he wants the company to continue as a tenant in the building.
The listing is one example of continued investor opportunities in downtown, something commercial real estate brokers have said they don't expect to slow down this year. Just a few blocks west of the Intermark Building, Corporate Realty also has the historic Zinszer Building listed for sale.
-BBJ